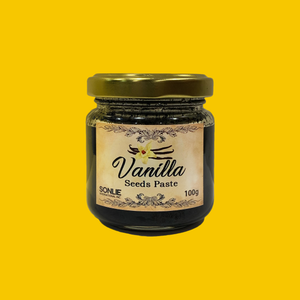 Premium Quality
Flecked with real Bourbon Madagascar vanilla beans, the sweet scent and flavour does not evaporate upon application of heat. It is like an extract but with a thicker, syrup-like consistency.

The paste is HEAT RESISTANT, which means that the flavour and scent does not fade after baking.

Usage is the same as vanilla extract. If a recipe calls for 1 teaspoon of extract, then 1 teaspoon of paste is also needed.